McAfee Antivirus 1 PC 1 YEAR Global
This product allows for extention of your subscription of McAfee AntiVirus Plus by one year on one pc. To activate the product follow these steps: 1. Open
this page
2. Enter the code3. Create new account or log in4. Follow the instructions to download and install the product.
Zeige alles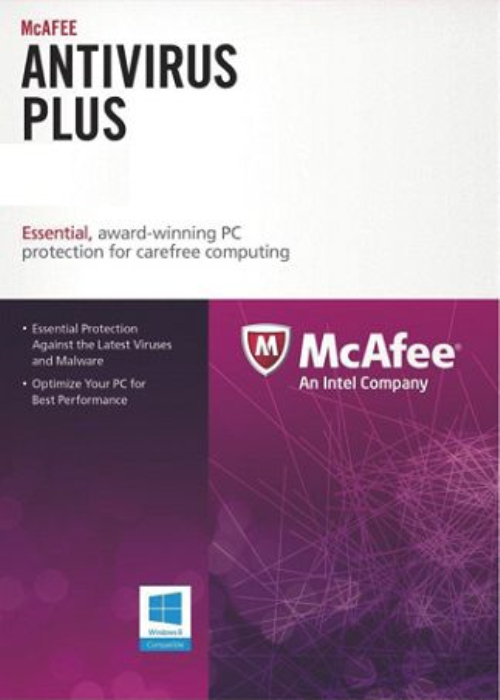 Neu Heiss
Plattform:

Das könnte Dir auch gefallen
Produktbeschreibung
McAfee AntiVirus Plus - Essential anti-virus protection for your PC. Features, Powerful PC protection, Privacy and PC optimization tools and Web browsing protection.

Key Features:
* Powerful PC Protection:
- Stay safe from Trojans, viruses, spyware, rootkits, and more, with state-of-the-art anti-malware protection
- Stop worrying about performance hits—the advanced scanning engine checks for threats quickly without compromising battery performance
- Keep zero-day threats and botnets at bay—McAfee ActiveProtection and NetGuard technology have you covered

* Privacy and PC Optimization Tools:
- Find and patch holes in Windows and applications with McAfee Vulnerability Scanner
- Enhance your PC's performance by deleting unnecessary files with McAfee QuickClean
- Securely destroy sensitive files, such as tax documents, with McAfee Shredder

* Web Browsing Protection:
- Know if a site you're about to visit is dangerous with McAfee SiteAdvisor®—just look for the red, yellow, and green safety ratings